If you've been on any social media platform recently, you're sure to have seen someone wearing tie-dye. A tie-dye sweatsuit is the official quarantine uniform. With all the spare time at home, everyone is tie-dying! 
Per usual, social media influencers were the first to the trend. Charli D'amelio, Addison Rae, and James Charles have been strutting their tie-dye looks on Instagram and Tik Tok. But it's not just influencers enjoying the tie-dye craze, celebs like Taylor Swift, Kylie, and Rihanna have been spotted in tie-dye over the last month as well. The fad took off on TikTok. Thousands of short minute videos showed users flexing their stylish tie-dye set. The #tiedye has over 605.5 million views.  Almost every clothing company is selling tie-dye now, but you can also do it yourself!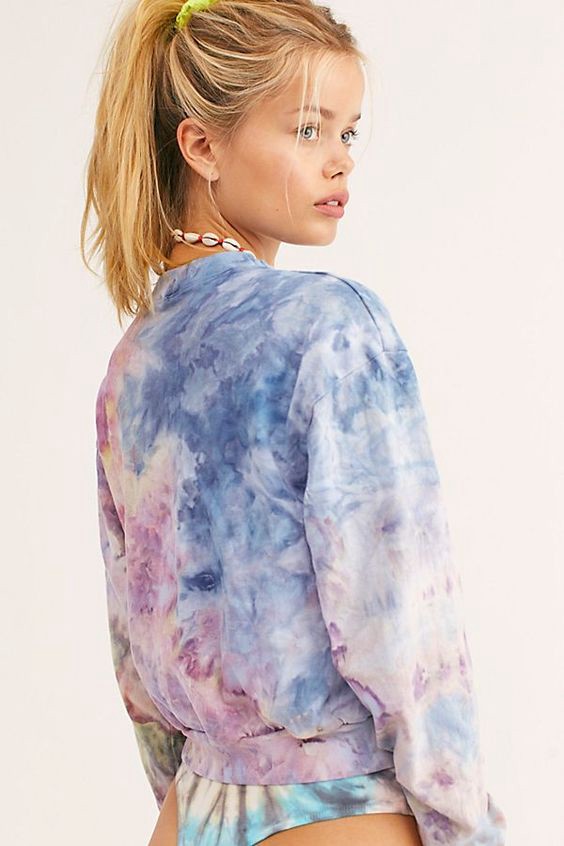 The colors of tie-dye range from black bleach dyed to colorful combinations. The do-it-yourself aspect of this fashion trend makes each piece unique! There's a variety of different tie-dye styles too. The most popular tie-dye patterns are the spiral which resembles a wave and the ice dye that has a splotchy look to it. The best part about this trend is that you can do it for relatively cheap! All you need is a sweatsuit, tie-dye kit or bleach, and some extra time on your hands. 
If you're looking to learn how to tie-dye, you're in luck. There are hundreds of how-to videos on YouTube and TikTok that'll teach you how to craft your favorite tie-dye style. It only takes about 2-4 hours to tie-dye a shirt and, for the majority of that time, it is in the washer or dryer. So, you can sit back and enjoy some TikToks while waiting. Another great thing about tie-dye is that even if you make a mistake, it still looks good. Tie-dying does not require precision, so have fun making your dream fit. And don't forget to show it off on Instagram when you're finished!