Georgia's History of Wine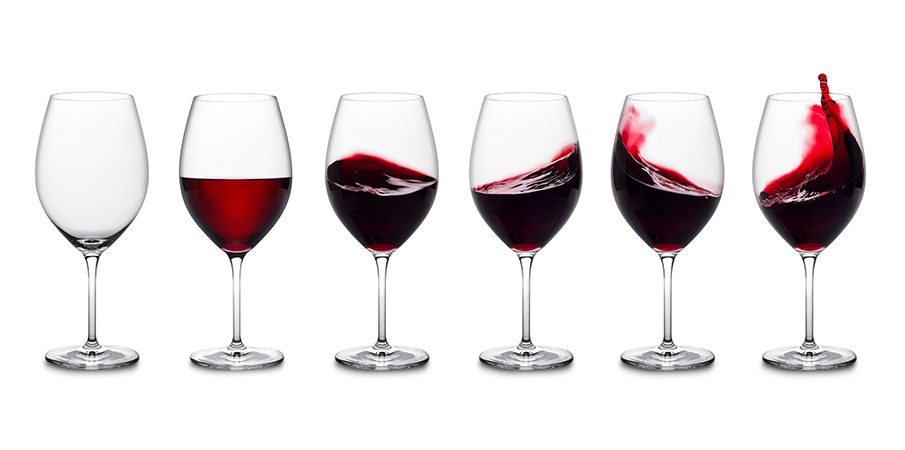 Approximately 8,000 years ago somewhere in the middle of nowhere in Georgia (the country, not the state), some guys decided to try storing their wild grape juice for the winter by putting in a clay vessel and burying it in a pit.
When they dug it out in the spring, they had a bit of a surprise.
"Hey… Umm…  You know this grape juice we buried underground all winter?"
"Yeah…"
"Well, it's not really grape juice anymore."
"What do you mean?"
"Well, it's different. Hard to explain. Try it… pretty good actually."
"Hot damn, that is good. Pour me another glass."
(Legend has it a couple of hours later they were singing songs off-key, falling over and mumbling, "I never say it… but you know you're my best friend, right?" However, history is a little fuzzy on those details.)
We may not know the exact words that were uttered when it was discovered, but the point is that ever since a grape juice storage fail turned into a wine-making win, viticulture has been a very, very big deal in Georgia.
In the Kvemo Kartli region (just south of Tbilisi) archeologists discovered several grape seeds in a ruined ancient house that date back to the 6th millennium BC.
This, as well as other archaeological findings, is the evidence that Georgia has the oldest winemaking tradition in the world.  The method of making wine in the traditional clay vessels was added to UNESCO's List of Intangible Cultural Heritage in 2013, along with other age-old traditions such as the Carnival of Oruro in Bolivia and Chinese shadow puppetry.
In the National Museum of Georgia in Tbilisi, you can see one of the ancient ceramic vessels that were used for wine production – known as a qvevri. The crushed grapes are placed in these enormous egg-shaped containers along with the skin and seeds.
The vessels can be up to three meters deep and can hold up to 1,300 bottles of wine each. The most well-known red is called Saperavi, which is bold and fruity with notes of pine and wild berries. Seriously, it's damn good.
The History of Wine in Georgia
An eight thousand year winemaking tradition is pretty impressive.
To put this into perspective – we are talking about the Neolithic Age (back when people were eating the Paleo Diet before it was trendy). This happened before Egyptian mummies and before the Minoan culture began on Crete. Even writing was only invented 5,200 years ago (maybe once we invented wine we were too drunk to bother writing stuff down?).
Georgian wine is about 5,000 years older than Stonehenge. Mammoths were still around (and would be around for another 5,500 years) when the early Georgians were getting sloshed on those first bold, juicy reds.
In Georgian pagan mythology, wine had a powerful mystical meaning. In the folk tales,  Aguna is the patron saint of viticulture and ritual sacrifices were performed (in fact, they still are). As Christianity spread, wine became considered the "Blood of the Savior" and so wine and vineyards became even more important. Georgians thought of wine as the holiest drink and they would often sacrifice it to the saints.
These days, wine is just as popular as ever and it's big business. As you stroll down the streets of the Old City in Tbilisi almost every other building is a wine shop or a tourist agency advertising tasting tours to the vineyards in the nearby countryside. Even the popular local candy churchkhela is made with grape must, a byproduct of the wine industry. A sign I saw the other day outside a local restaurant said, "You can't buy happiness, but you can buy wine and that's almost the same thing."
Where to Sip Georgian Wine During Your Visit
Georgians are legendary for their hospitality. In Georgian culture a visitor is considered a "Gift from God" and large feasts called "Supras" where everyone is welcome are central pillars of the culture. These sumptuous banquets are presided over by a toastmaster called the Tamada, who always ensures that the wine keeps flowing. Many Georgian families will make their own homemade wine and serve it to guests. So, while you are in Georgia do your best to get invited to a Supra.
If you don't have a chance to attend a Supra, here are some other great places where you can taste Georgian wine during your visit.
Ghvino Underground
N15 Galaktion Tabidze Str., Tbilisi
The first organic wine bar in Georgia, this cozy spot has a superb selection of local and imported natural wines – served up with artisan bread, cheese and even seasonal mushrooms. You can also get a little taste of chacha, the local grape vodka (beware, it packs a punch!).
8,000 Vintages
N26 Sulkhan-Tsintsadze Str., Tbilisi
The name of this newly opened wine tasting place symbolizes the epic winemaking history of Georgia. It claims to offer the largest variety of local wines in Tbilisi, so you'll be spoilt for choice.
Piala
N114 Aghmashenebeli Avenue, Tbilisi
If you are on a shoestring budget but still want to feel like a sophisticated wine connoisseur, head to this old Georgian style cellar. They have local wine on tap. Yes, you read that right. Wine on tap. Life is good.