Netflix started out as a mail-in DVD rental startup that has grown into one of the biggest names in motion production and streaming. It is definitely the place to go if you are looking for the best of the best. It offers a wide variety of TV shows, movies, anime, and documentaries. Their shows cover all genres, niches, clichés and so much more – there's something fun for everyone. Aside from their exclusive Netflix original series', they also let you stream hundreds of shows from anywhere on up to six devices.
Currently, Netflix has a seemingly never-ending library of top-notch award-winning TV shows. Their series mostly receive positive reviews from their audiences and the fact that all the episodes of a season are usually released all at once makes the fans even love them more. Who doesn't love a good Netflix "binge?" It really removes the mind-numbing pressure of waiting one whole week for another episode of a series that has twenty-something episodes in a season. While we're discussing Netflix, it's also important to mention that they make series' that are considered "next-generation" and "out of this world," so it will make what we are attempting to do here extremely difficult, but we have to be tough.

Listed below are some of the best series out there based on popular review and well, our opinion too. Picking one show is tough, so let's explore some shows that made the final cut for the "one Netflix show that you definitely must see."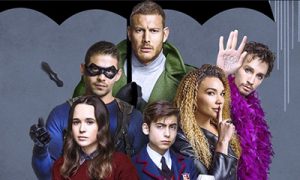 The Umbrella Academy
If you are into superheroes, then the obvious choice of a Netflix original will have to be The Umbrella Academy. Although the series debuted just a few days ago, it has racked up quite the reviews from fans and critics everywhere. The extreme and unexpected turn of events was unprecedented, and don't get us started on the bad-assery that is number five. The plot revolves around seven individuals all born on the same day through arguably miraculous means. They were, however, unfortunate enough to be adopted by an eccentric billionaire bent on saving the human race. After adopting these kids, the billionaire built a school, The Umbrella Academy to help these kids harness their powers and save the world. Surprisingly, they all quickly disbanded as they hit their late teens and sought out life outside the four walls of The Umbrella Academy, all except number one. They all reunite thirteen years later to scatter their father ashes and they stay around to investigate their father's death and stop the apocalypse that their long-lost brother five warns them about.
This series features an unexpected ending, a cast that is to die for, and a diverse set of characters.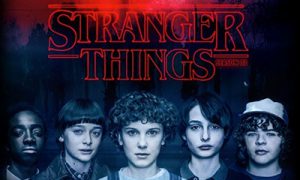 Stranger Things
The 80s were famous for the wacky theories that floated around everyone's minds, Stranger Things revisits those theories and the 80s of course, and brings them to life. Join Dustin, Lucas, Mike, Steve, Nancy, and Eleven as they try to rescue Will from the Upside Down all while fighting a monster who can appear out of thin air. The show explores theories of government top-secret researchers and the discovery of alien life. The show takes an old idea and gives it a fresh new outlook. It makes most producers and writers ask questions like: Why haven't we thought of this? The show also won a ton of awards and has fans binging the old seasons in anticipation of the next season to drop in April.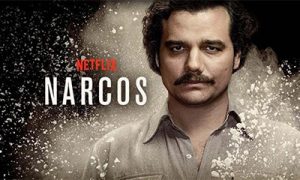 Narcos
If you love Tom Cruise in American Made then you will love Narcos. It's the famous Netflix retelling of the rise of the drug trade in Columbia in the 80s. It recounts the life tail of famous kingpins and their battle with law enforcement. It's filled with everything you'd expect from the legendary Pablo. It's packed with power plays, money, guns, and of course, drugs.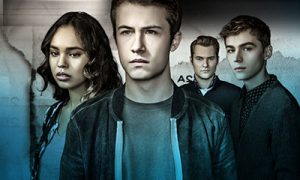 13 Reasons Why
If we look at the drama section of Netflix there are a ton of great options. From the thriller Ozark to the emotional 13 Reasons Why to the insightful Orange is the New Black. This section is packed with options. If we had to pick one though it'd be 13 Reasons Why. The series offers an insight into the reasons or conditions surrounding the suicide of Anna Baker. She left 13 audio tapes that were to be passed around between people that she deemed relevant in her life and help them understand why she did it. The series is like being on an emotional rollercoaster of suspense and heartbreak, we highly recommend it.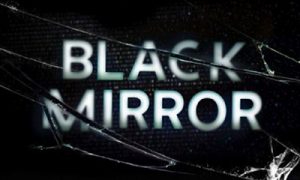 Black Mirror
Black Mirror is one of the earliest and the most satirical Netflix productions, second to Dear White People. This series is a collection of satirical stories exploring the perceived dangers of modern-day technologies. The series is arguably one of the shows that made Netflix the streaming service it is today and it has this multi-faceted nature that allows the mind to wander.
Our top pick, because the fan loves it so much is Stranger Things.
Source: PS