John Mayer is the Social Distance Warrior we Need for COVID-19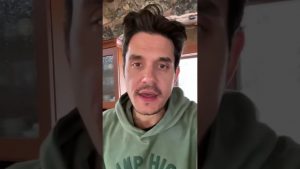 John Mayer is a pop icon, and recently he's been a social distance icon as well. The well-known singer of "Half of my Heart," "Your Body is a Wonderland," and "Gravity" has taken to social media to spread joy during this time of uncertainty. Other celebrities have created videos during the pandemic about how social distancing isn't so bad, but the videos often come off tone death as they quarantine in their million-dollar homes. John Mayer's friendly and down to earth personality is just what we need right now. Here are just a few ways John Mayer has become the king of social distancing! 
Imagine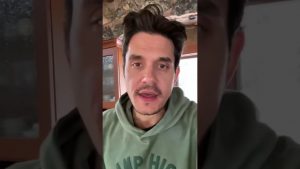 Imagine John Mayer singing Ariana Grande's hit song "Imagine." Luckily, you don't have to! In response to a video of various celebrities singing John Lennon's "Imagine," Mayer mocked the video by incorporating himself into the original. But instead of singing Lennon's version, Mayer chimed in with Grande's lyrics. Check out the video on his Instagram for an instant mood booster! 
Motivation Mayer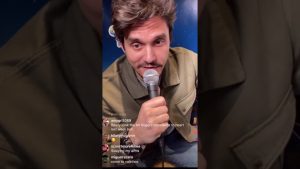 During one of Mayer's Current Mood shows, Mayer performed a song he wrote to encourage followers. The short song emphasizes to followers that even though you may not feel like it – "You Are Still You." Lyrics like, "Though the present situation can be scary, you are the him or her you were in January" brings some peace of mind about quarantining. 
Donation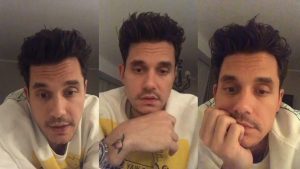 Many hospitals across the United States are in need of extra ventilators to fight COVID-19. John Mayer isn't just using his musical talent to help others, but he also donated money to fund ventilators. Mayer made a generous, unspecified donation to Livingston HealthCare hospital. The hospital is located in Livingston, Montana where Mayer is a part-time resident. John Mayer's generosity reminds us of the light at the end of the tunnel.
Whether it is music or financial support, John Mayer deserves the title of social distance warrior for his constant efforts to spread love during COVID-19. While we're "Waiting on the World to Change," be kind to others and yourself and we'll get through this together!

Source: PS