A Guide to Starting a Yoga Practice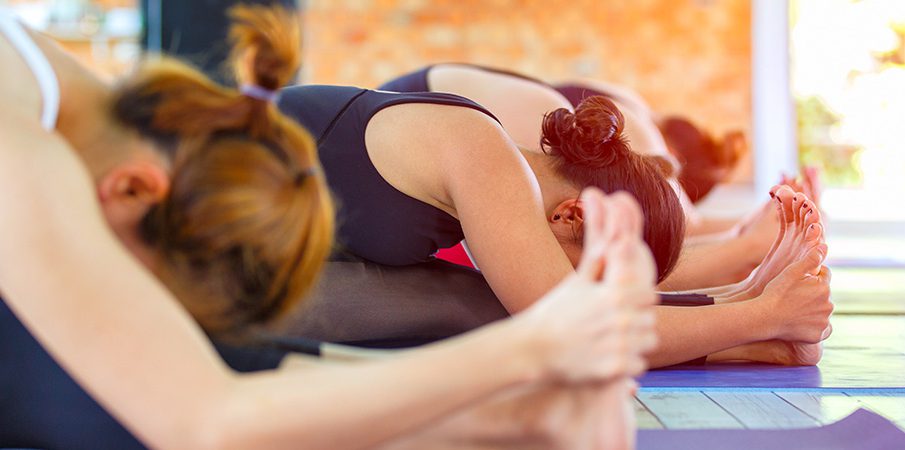 There are many misconceptions about yoga that discourage other people to try it. Instagram and Twitter are filled with people who have mastered the craft that seems impossible for others to start practicing yoga as they may think that they need to be flexible and that it could be boring. But yoga should not be perceived that way. It's a tradition founded in northern India that dates back 5,000 years and is viewed as a path to enlightenment in religions like Hinduism and Buddhism. In the United States alone, more than 20 million people practice yoga for reasons ranging from spiritual enlightenment to calorie burning. Yoga can also increase muscle tone, improve balance, and fosters mental calmness.
But what if you're a beginner? While looking at pictures of the pros may serve as an inspiration and make you fall in love with the benefits of yoga, it won't teach you what to do as a novice. Luckily for you, we have a perfect how-to guide that'll help you dive right in. With the right combination of hard work and determination, you'll become an expert in no time. 
Decide which kind of yoga you want to practice. There are more than a dozen types of yoga, with the most popular paths including Vinyasa, Bikram, and Kundalini. Some styles of yoga are traditionally practiced outdoors, while others, like Bikram, are done in rooms heated to nearly 100 degrees Fahrenheit. Once you've done some research and decided which style of yoga best fits your goals, you'll have a better idea of how to proceed.
Buy the appropriate yoga gear. Fear not! Many sports expect you to invest hundreds of dollars before you even start, but yoga is not one of them. In fact, you may already own some of the things you need. Check your closet to see if you have comfortable, relaxed-fit clothing. You don't want anything too tight or too loose. If not, you can stop at any clothing store and check their athletic section to pick up a new outfit. You'll also want a yoga mat, which will help keep you in one spot and also reduce the risk of you slipping while trying out new poses.
Find a teacher, whether in-person or online. You can thank the convenience of the 21st century for this one––you can learn yoga without leaving your house. There are countless websites and YouTube channels devoted to helping beginners who want to learn basic poses, and many of them are completely free of charge. However, there are benefits to finding an in-person class. You'll make friends with people who share the same interests and have the ability to receive constructive criticism from a teacher when you make mistakes. It'll typically be more expensive than an online option, but you'll reap the benefits.
Set realistic goals. An effective way to get good at anything is to have an idea of what you're working with. Perhaps you want to become more flexible, or you hope to use yoga as a tool for relaxation or to decrease your level of stress. Regardless of your reasoning, it's a good idea to specify where you want to be a month from now. Next, think about a six-month or year-long goal. Once you have long-term goals, all that's left is creating a weekly schedule and forming a habit.
Once you complete your to-do list, nothing can stand in your path. We know you'll succeed––happy stretching!