3 Alternative European Wine Destinations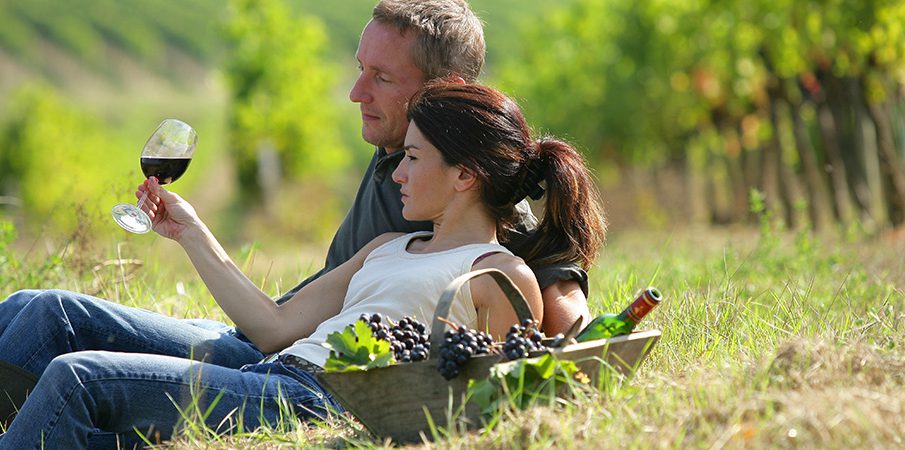 Looking at wine with the same philosophy can lead us to discover flavors, aromas, and even history and places that are little known to the masses. Visiting obscure wine regions give the benefits of regions with fewer tourists and more affordable travel and tasting costs. It also gives you the chance to enjoy each wine destination without thinking of the line because there is faster access to everything that you want to try and taste. Plus the wineries are typically more welcoming and spend more time with their guests than those of more famous wine regions.
For your next wine holiday, branch out and take a look at some alternative wine destinations below.
Slovenia instead of Northern Italy
Travel east from northern Italy just across the border into Slovenia to find one of the most forgotten wine countries in Europe. Wine lovers travel all over Italy to visit famous regions such as Tuscany, Barolo, and even as far east as Friuli Venezia Giulia, completely overlooking the wine of Italy's neighbor, Slovenia. Simply cross the border to enter into epic wine regions with distinct wines for half the price. The wine regions of Slovenia are concentrated along the border of Italy and west of the country along the border of Croatia and Hungary. Visiting Slovenia is a great opportunity to visit the world famous Hiša Franko restaurant which has a comprehensive wine list of the most intriguing Slovenian wines in the country.
Wineries to visit:
Pasji Rep – Pasji Rep is located in Vipava Valley where the contrast of the valley and mountains makes for stunning landscape and an ideal grape growing climate. Pasji Rep practices organic viticulture and makes exceptional wines with native grape varietals like Zelen.
website: http://www.pasji-rep.si/
Kabaj – Kabaj has helped bring international fame to Slovenian wines outside of the country. They specialize in traditional wines with skin contact, otherwise known as "orange wines" made in a very clean and elegant style. The winery is located right along the border of Italy in Brda, yet the region's wines and terrain are completely distinct.
website: https://www.kabaj.si/en/
Samos instead of Santorini
If you're looking to get away from heavy tourism and looking for an island a bit less discovered, travel to the charming and colorful island of Samos. This hilly island is full of breathtaking views, intimate beaches, and almost 1,400 hectares of vines in this 43 km (27 mi) long island. Closer to Turkey than mainland Greece, Samos has an impressive wine heritage possibly dating back as far as 1200 BC. Greek mythology claims that Dionysus taught the people of Samos about viticulture and winemaking as a thank you to the people for their help in defeating the Amazons. The island mostly cultivates muscat and makes mainly sweet wines.
Wineries to visit:
Nopera – Nopera is a pioneer in Samos as the first winery on the island that broke off from the tradition of selling to the island's cooperative to produce and bottle their own wines. Nopera practices organic viticulture and makes exquisite dessert wines made traditionally by drying muscat grapes under the Greek sun to concentrate sugar and flavors.
website: http://noperawine.com/en/about
Jura instead of Burgundy
The famous wines of Burgundy hold an incredibly high reputation, drawing in visitors regularly to witness the hills of its Grand Cru vineyards and magical cellars. Meanwhile, just a 30-minute drive east from Burgundy, wines are being made from the same grape varietals plus a few unique native varietals which are more distinct, more interesting, and most affordable. This is the mountainous region of Jura. The Jura sits at the foothills of the alps with vineyards lining the rigid terrain. The breathtaking vineyards of Chateau Chalon can be looked at as the Grand Cru of the Jura, which makes wines entirely from the indigenous varietal of Savagnin. This wines are marked by their unique aging process and must be aged for over 6 years in barrel. In comparison to Burgundy, these wines are a steal for the price.
Wineries to visit:
Domaine Berthet-Bondet – Located in the charming village of Chateau Chalon, this father-daughter team makes world-class wines. Enjoy traditional Jura wines plus some wines made from Pinot Noir and Chardonnay at a quarter of the price of Burgundy.
website: http://berthet-bondet.com/
Domain Baud – Domaine Baud is located south of Chateau Chalon and holds vineyards throughout the region making wines of various sub-appellations. The winery is run by the 9th generation, a pair of 20 somethings making sophisticated wines with traditional techniques and working certified sustainable in order to respect the biodiversity of the land.
website: http://www.domainebaud.fr/